Location Finder
With 11 Full-service branch offices, conveniently located throughout the Western Region. HCI maintains a comprehensive inventory of hydraulic components at each and every branch. Find a location near you...
search
or search by model or part number
Hydraulics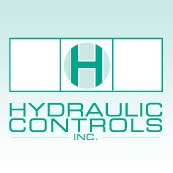 Hydraulics - Hydraulic Controls, Inc. has specialized in the application of hydraulics to both mobile and industrial applications for decades, but also supplies components and application support for fluid power systems in mining, oil and gas, and factory automation among other industries. Contact your local branch with hydraulic questions.
Pneumatics
Pneumatics - Hydraulic Controls, Inc. supplies components for a variety of pneumatic applications. From air preparation to valves and actuators we strive to provide the components you need to keep your business moving. Contact your local branch with pneumatics questions.
Systems
Systems - Hydraulic systems and applications have endless requirements. Hydraulic Controls, Inc. has a systems division that can build custom power units to meet your system requirements. Contact us today to discuss your requirements!
At Hydraulic Controls, Inc. our inventory for hydraulic and pneumatic systems is unrivaled in California and much of the West. If you need a part, we will do everything we can to get it to you. We also build complete custom hydraulic power units in our systems division.
Application Support
Our track record in hydraulics and pneumatics is as unrivaled as our inventory – nearly fifty years in the industry. Whether you are building new or refurbishing your old fluid power systems, in markets such as agriculture, manufacturing, mining, pharmaceutical, or other applications our field sales team will guide you to the right components. That's part of how we have built long-term customer relationships.
Systems and Repairs
Our systems division can build hydraulic power units to suit almost any need. With the ability to custom build power units up to 200HP, we can deliver the power you need for your hydraulic systems. We also repair most major manufacturers components, with our technicians having years of experience. We can also bench test units at several locations. Contact the branch nearest you for more details.