HCI Has Heart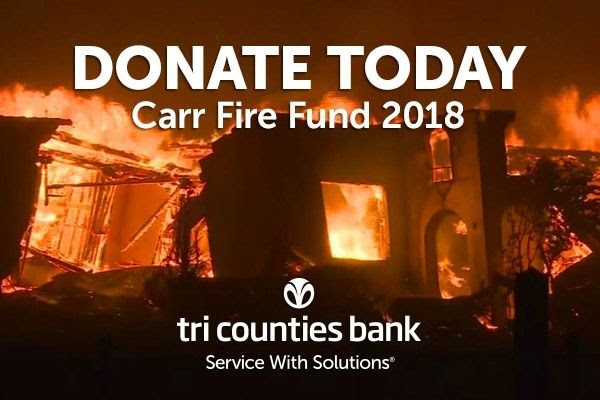 Written on September 12, 2018 at 5:23 pm, by Hydraulic Controls, Inc.
This summer California suffered from many wildfires; the Carr Fire in particular hit close to home – in Redding. Thankfully, none of our Redding branch employees lost their homes, but their small community experienced unprecedented devastation and will need plenty of courage and resources to rebuild.
HCI employees are stepping up to the plate to help. Many of our branches have agreed to donate their activity funds to the rebuilding efforts. ESOP branch advocates, representing their branch managers and staff, have donated $2,500 towards Tri Counties Bank's efforts to raise $250,000. Angela Figgs and Kelli Moore of our Redding branch are helping to direct our efforts, as they help their community move forward.
Kelli Moore writes, "I personally want to thank YOU ALL. We have a semi-small, not too large community here. It does seem like a lot when you hear that 40,000 of us residents had to be evacuated here in Redding alone, and that is half of our population. To see the support we get from outside of our area brings happy tears to my eyes."
The Carr fire, now 100% contained, claimed the lives of three firefighters and some 229,651 acres.