Spotlight on HCI and Rexroth Mobile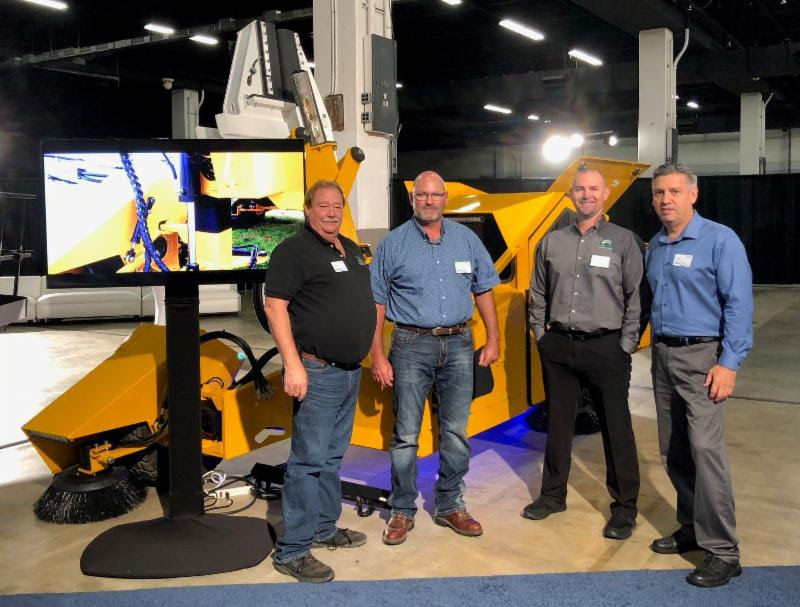 Written on June 21, 2019 at 6:53 am, by Hydraulic Controls, Inc.
COE Orchard Equipment S-7 Shaker
From left to right: Scotty Klemp, Chris Alexander (COE), Aaron Piper, and Rob Hulse
HCI received time in the spotlight at Rexroth's Mobile Tech Day event in Greenville, SC last October. Rexroth held this inaugural event for North America to showcase Rexroth products and select applications.
One of the featured applications was Coe Orchard Equipment's S-7 shaker, whose efficient design was the result of collaboration between Rexroth, COE, and HCI. Not only has this shaker adopted nearly 100% Rexroth products, the real marvel of this machine is the energy savings over the competition: whereas shakers typically utilize a 100-142HP engine, the S-7 utilizes a John Deere 74HP T4F which beats the competition hands down. The hydraulic system runs almost exclusively Rexroth product, from the drives and auxiliary components to the controller and display. With Rexroth providing strong support and all the programming for the machine, HCI, COE, and Rexroth all came out winners. Congratulations to Scotty Klemp and the rest of the team in Yuba City: this is quite an accomplishment!