Life Celebration for Richard Cotter; founder of Hydraulic Controls.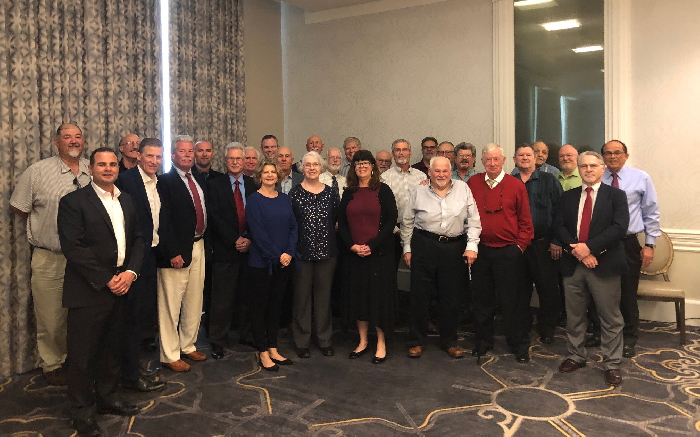 Written on March 7, 2020 at 2:18 pm, by Hydraulic Controls, Inc.
On March 5th a celebration of life and legacy was held for Mr. Richard Cotter, who founded and grew Hydraulic Controls Inc. into the premier fluid power distributor in the West. The invitation-only event was hosted by his daughter Catherine Cotter Ronneberg at the Claremont Club in Berkeley, California, celebrating both Janet and Dick, gave those in attendance a glimpse of the broad range of people whose lives he and his wife impacted. Represented were family, personal friends, former employees, and business associates, many of whom gave stirring recollections of the man who was grounded in strong principles, stayed his course with integrity, and left a legacy that continues to bless countless families and businesses today. Former HCI president Mike Garman described him as "legendary," and HCI's current president Aaron Piper remembers him as a "gentleman." In a competitive world where we are conditioned to see only the bottom line, Mr. Cotter taught us the most important part of any business equation is the dignity of the human person, whether employee, customer, business associate, or even competitor.  Heartfelt thanks to the Cotter Family who provided us the privilege of honoring the man who molded and shaped so many of us here at HCI. God rest his soul.
Link to Mr. Cotter's obituary: https://www.legacy.com/obituaries/sfgate/obituary.aspx?n=richard-cotter&pid=194766075
Picture: HCI past and present along with several vendor guests.