HCI earns Bosch Rexroth Repair and Service Center Authorization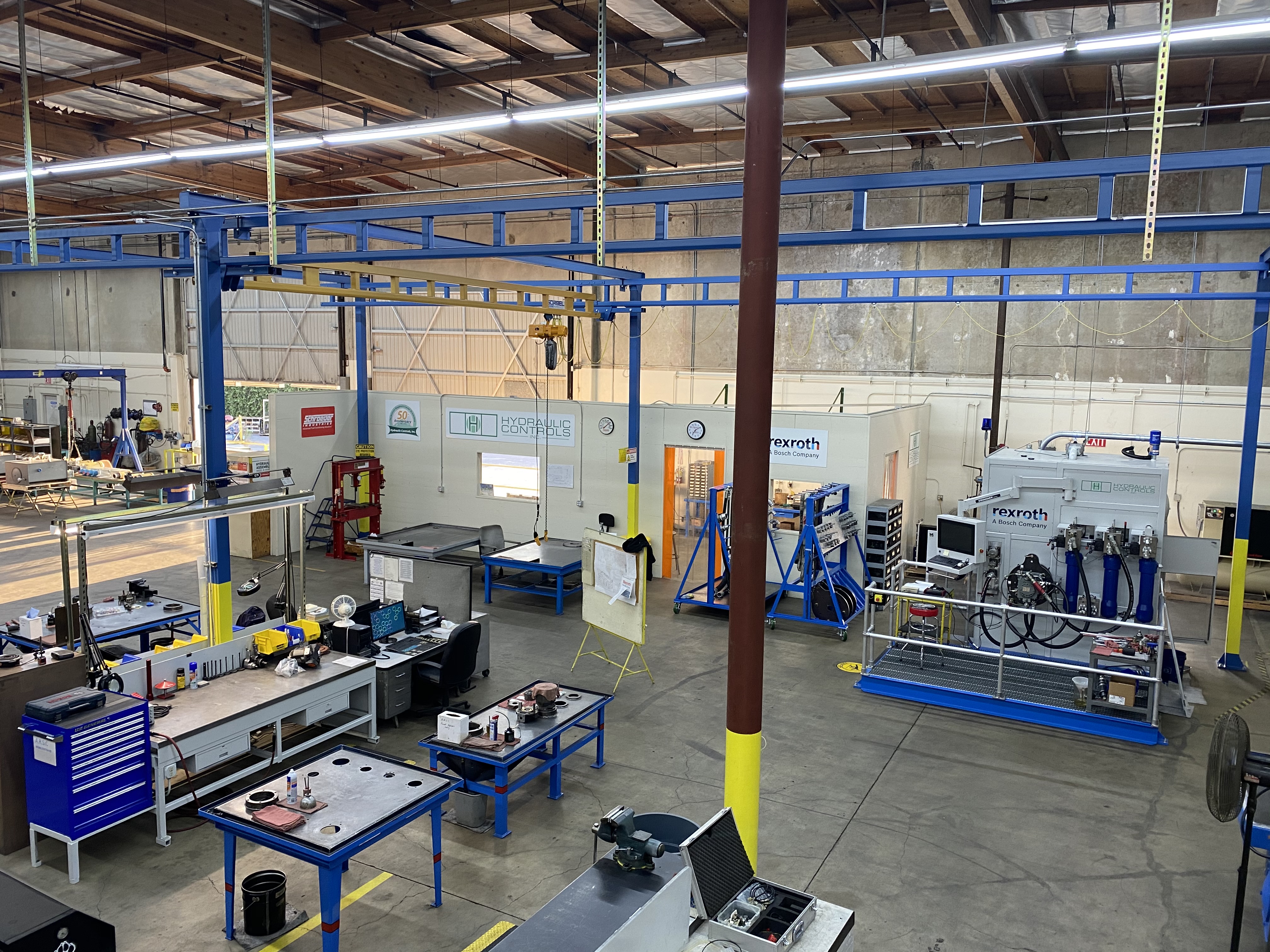 Written on January 26, 2021 at 5:17 pm, by Kevin Crary
We are excited to announce that HCI's Walnut facility is now an Authorized Bosch Rexroth Repair and Service Center (ARSC). Rexroth's Tom LaCombe says, "Your investment in the Walnut facility, processes, inventory, tools and the new test stand culminate in a "show place" in our view, and I am sure customers will agree." This distinction allows HCI to provide factory- certified 'Back To New' Bosch Rexroth repairs for customers right here in Southern California. Additionally, the ARSC team has expanded the center's capabilities to repair almost any manufacturers' components. Yes, they are open for business today!
In addition to the investments noted above, HCI designed and manufactured a new state-of-the-art test stand, dubbed "T-Rex". T-Rex plays host to the following features to ensure a properly repaired unit with testing and reporting to support it:
Custom GUI provides real-time information during testing
Design allows for open & closed loop testing
200 HP VFD provides test flexibility and real-time torque readings
Certified measuring equipment includes Turbine flow meters , temperature sensors, pressure transducers, ISO cleanliness particle counter….
The ARSC is ready to serve your hydraulic repair needs now and in the future.