Electrification for an Electric Relationship!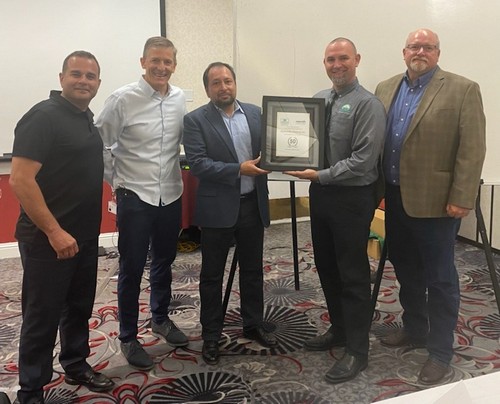 Written on May 31, 2022 at 11:16 pm, by Kevin Crary
Rick Krome, Dave Hull, Luis Penaflor, Aaron Piper (President of HCI), & Brad Bardall
Rexroth presenting a plaque to Hydraulic Controls' president Aaron Piper.
Being recognized for our fifty-year relationship with Bosch Rexroth was just one of the highlights of our recent 2022 Sales Conference on Electrification. Rexroth and HCI's relationship pretty much grew from the ground up by introducing and selling technological solutions to the Pacific Southwest marketplace of the United States. When Bosch acquired Rexroth the pace of tech advances in fluid power accelerated quickly. Bosch Rexroth is now positioning themselves, and alongside of them their marketplace leaders, to take yet another great leap by bringing Electrification to the mobile marketplace. HCI is thankful to represent a premier manufacturer such as Bosch Rexroth and we are anticipating another fifty-years of tremendous success!