New Website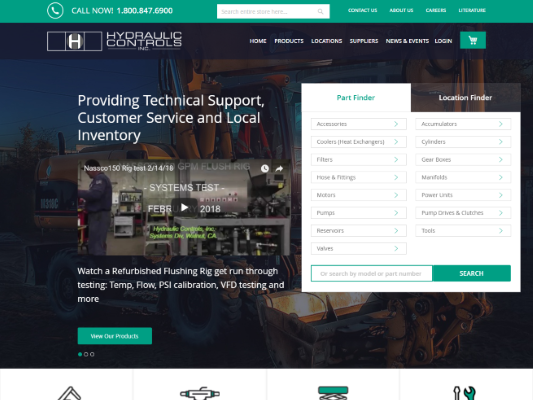 Written on September 12, 2018 at 5:06 pm, by Hydraulic Controls, Inc.
HCI recently launched a fresh website designed to communicate our capabilities, promote our vendors, and effectively guide our customers to fluid power solutions.
New features include a Clearance page for the bargain hunter, a Hydraulic System Rentals page for short-term solutions to emergencies or temporary jobs, an enhanced News & Events page where we post stories that highlight who we are, and (coming soon) a new Repairs page. eCommerce for select lines is another new feature; we are just learning to crawl in this area, so slow and steady is the buzz phrase.
Visit our new website and familiarize yourself with our new look and features; ultimately we designed the website to be an effective tool for our sales team and customers alike to arrive at solid fluid power solutions.